The Minnesota E-Democracy Project, 1994 Archive
Welcome to the Minnesota E-Democracy 1994 campaign and election information Internet server!
The purpose of this non-partisan, volunteer effort is to provide public access to campaign information in electronic form and to help create an electronic public space for voters to discuss the election issues that they feel are important. This server is sponsored by the Twin Cities Free-Net.
The Minnesota E-Democracy Project has lived on after the 1994 elections. The URL for on-going E-D projects is http://www.e-democracy.org.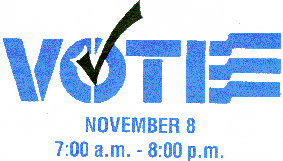 Table of Contents:
E-Debates, the first political debates of their kind
Search Text of Campaign and Election Information
1994 Minnesota General Elections Results via World Wide Web (Unavailable)
1994 Minnesota General Elections Results via Gopher (Unavailable)
Thank you for participating in Minnesota E-Democracy 1994. Please send your comments or questions to us at:
E-Democracy@freenet.msp.mn.us
---
News Flash
As of Tuesday November 15, 1994, the Minnesota E-Democracy Project archives has surpassed 40,000 document retrievals since its inception. Details:
email: 259 retrievals
FTP: 361 retrievals
WWW: 19,039 retrievals
Gopher: 20,416 retrievals
Total: 40,075 retrievals